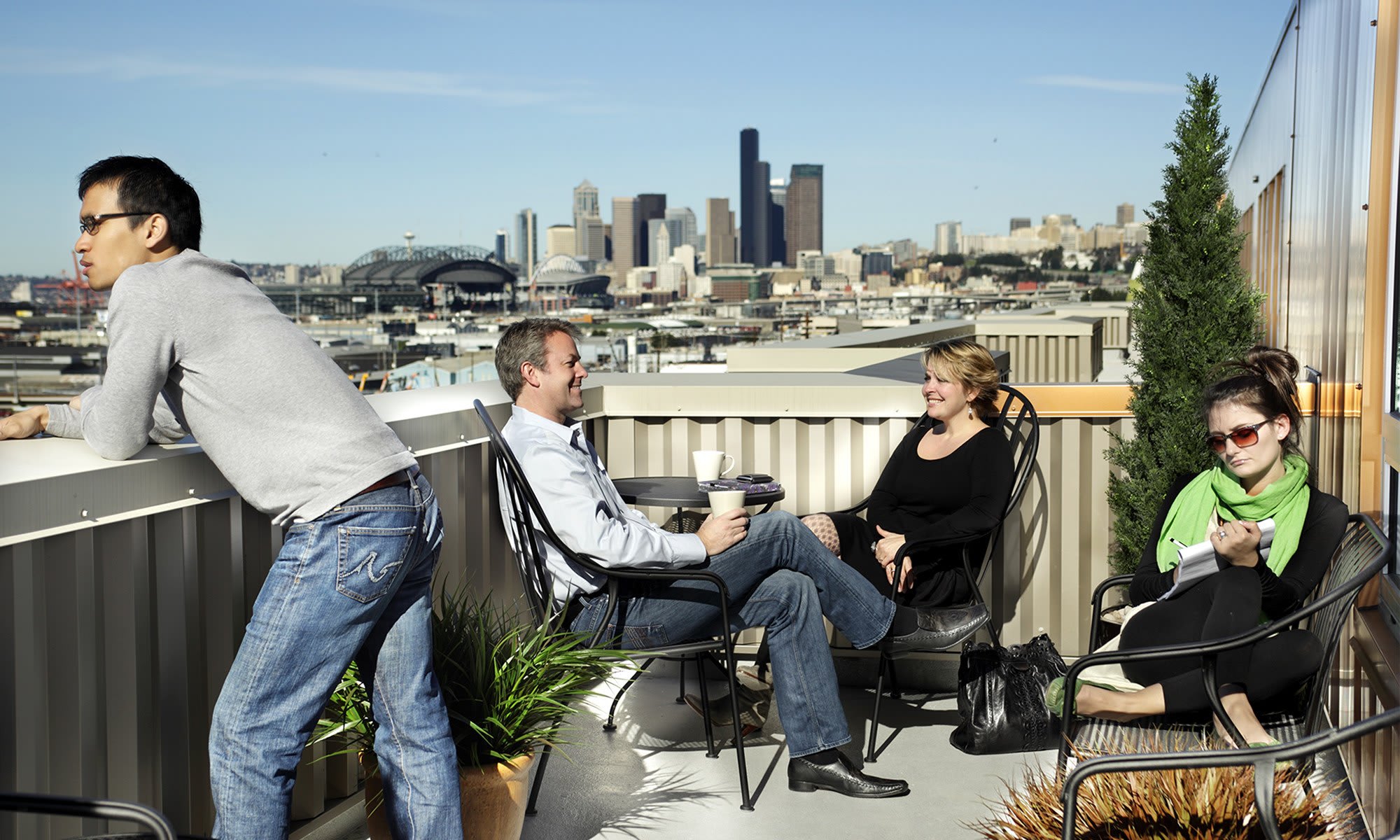 Cascade Building
918 South Horton Street Ste 1514
Seattle, WA 98134 ​
Olympic Building
3250 Airport Way South Ste E
Seattle, WA 98134 ​
Welcome to Urban WORKlofts
Create, Unwind, Develop, and Succeed
Unfold your creativity at Urban WORKlofts. The Olympic Building joins The Cascade Building to offer expanded options for efficient and creative get-to-work space in Seattle, WA. Imagine large picture windows and bright, airy workspaces. See yourself entertaining clients in a professional conference room with a high-speed wireless connection and LCD display screens. Picture sweeping views of the Seattle skyline, Puget Sound, Mt. Rainier, and the Olympic Mountains just beyond windows of your new WORKloft in the Cascade and Olympic Buildings of our ultra-inspiring spaces.
With over 40 different floor plans to choose from, our private offices allow you to reach new heights in work-life balance. Whether you are an app developer, graphic designer, artist, or entrepreneur, we have the space you need to grow your business.
At both the Cascade and Olympic Buildings of Urban WORKlofts near Beacon Hill, you'll enjoy exclusive amenities, a premiere location, and the professional atmosphere you need to succeed. Become a member of our innovative community. Lease your entrepreneur space today.
Features that work for you